Industries and Selected Clientele
We are proud of what we have achieved with our clients since 1989. Many of our clients have chosen Synthesis as a main IT transformation partner, using our enhancements and following our advice to achieve operational maturity and gain internal IT capability. On our part, we were listening carefully to our clients, gaining a stellar understanding of their industries and their requirements. These long-term mutually beneficial partnerships and continuous bilateral improvements have crafted, and will continue to craft, what we believe is a resilient, mature and trustworthy IT platform for a number of industries.
Below is a list of selected local and international clientele which has transformed and keeps evolving their IT and operations with Synthesis over the years.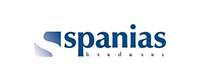 "We feel that Synthesis is part of our own organization. Always ready to help with our daily needs, providing fast and effective solutions which help us tackle our constantly changing environment."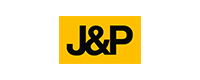 "I have been cooperating with Synthesis for over seven years and I can surely say that Synthesis understands what it is to customize the software in order to fit the company's needs and not the other way round. I am amazed by their accurate evaluation and quick responsiveness in all our needs. I strongly recommend Synthesis as the partner you can rely for all your Accounting and Payroll software needs."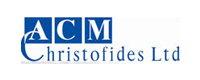 "Synthesis has developed our trading activities and guided us to be more professional through the Software capabilities. They are very prompt and willing to help us every time we ask for support or implementing our imagination on office automation. Synthesis is the most complete and reliable solution for our needs."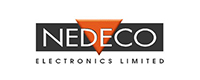 "Synthesis has provided us a flexible, ever-evolving solution, supplemented by a skillful support team to fulfill our demanding requirements."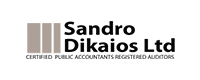 "I have been dealing with Synthesis Software for the past 22 years and I find that they always provide a highly professional service and support. They are knowledgeable and as they work with innovative and powerful systems they are flexible and can always provide solutions."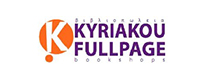 "Synthesis has provided us with an efficient, user-friendly, customisable software, backed up with professional support and quick response to our needs in addition to a personal approach to our queries. A reliable and loyal partner, always ready to assist. A wise choice which, in the following months, we are implementing in our sister company as well."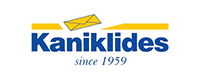 "Since 1994 when our company implemented Synthesis, we have gone side by side through a lot of circumstances. Synthesis was and still is the most valuable tool in our effort to manage our business and make it successful. Through all these years the relationship we established with Mr Marios and Skevi Tofarides and all the support team, is something more than partnership or cooperation. The service is at a level that completely supports all our needs and Synthesis is becoming better and better through all these years of experience."